History
When Pizza Spins were so in
Despite their short shelf life, Pizza Spins seem to have quite the fan club.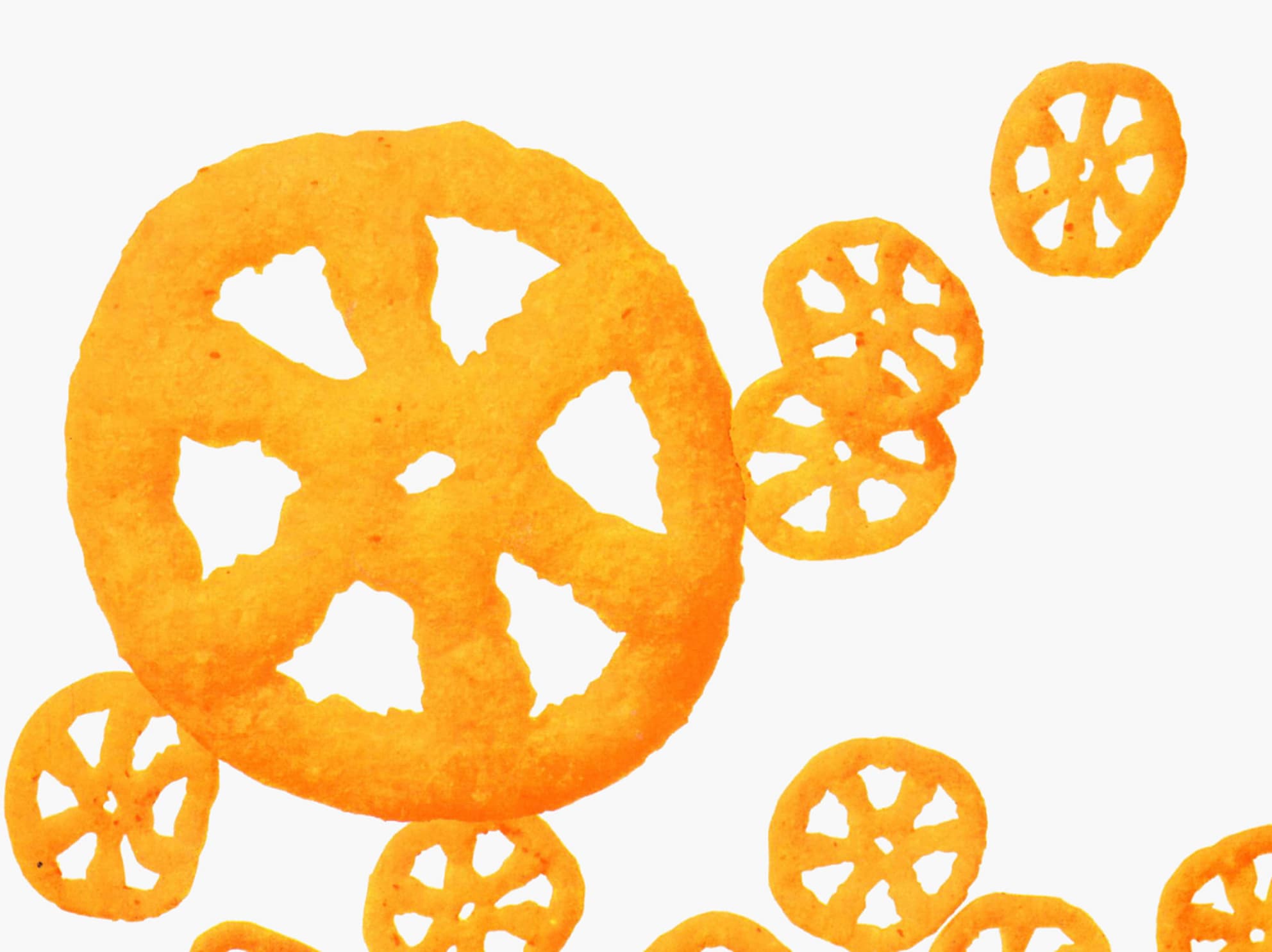 A pinwheel from the past
For some reason, we've been seeing a lot of talk on social media lately about Pizza Spins snacks. Even though it's likely many of the people posting about them never had a chance to try them.
Pizza Spins were introduced across the U.S. in July of 1968 and discontinued around 1975.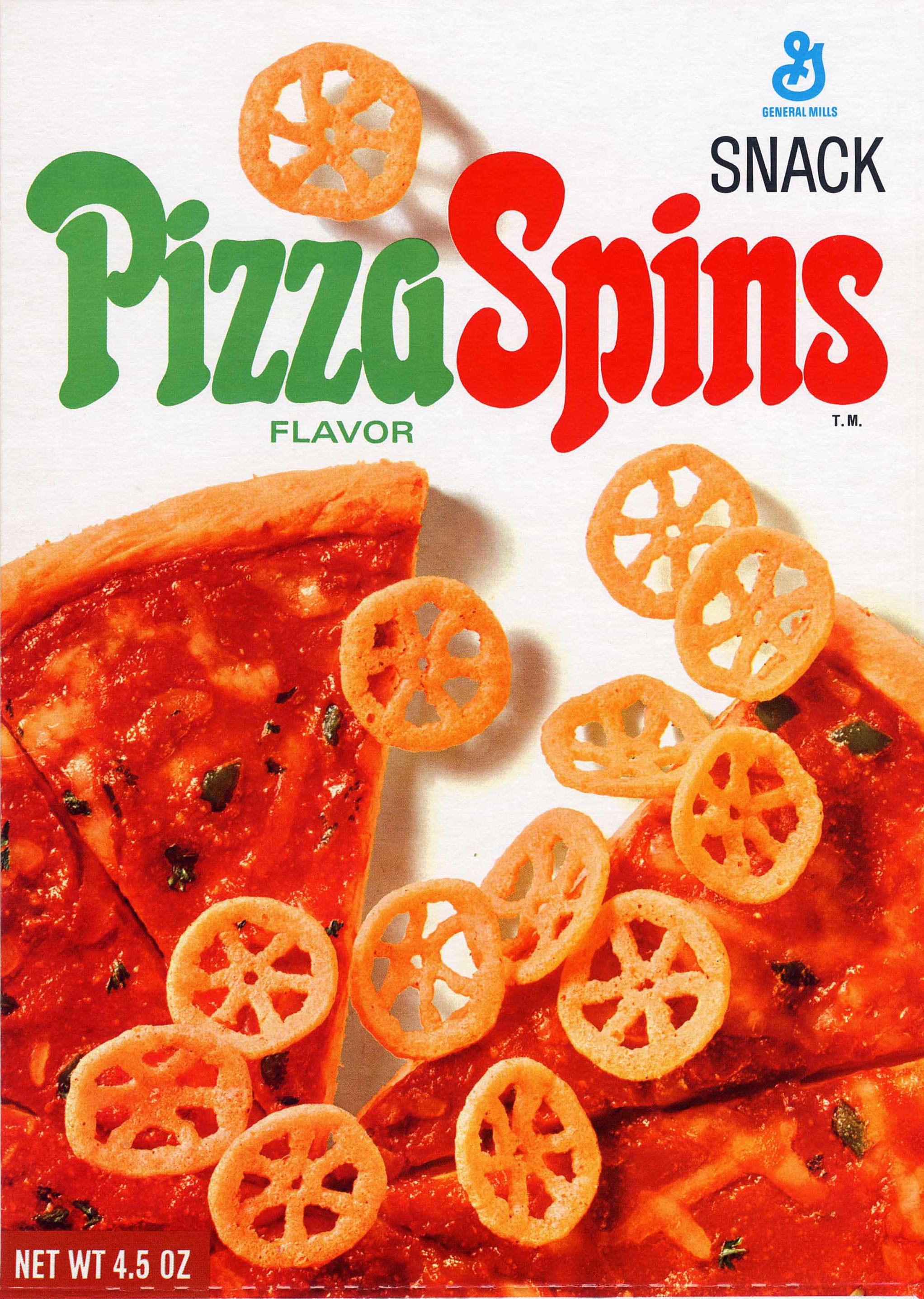 We recently noticed a Facebook group dedicated to bringing back the zesty little snack.
So, with all this interest, we had to know why so many people want the return of a "pizza this" pinwheel-shaped product from the past.
Here's a slice of what our General Mills Archives team pieced together about the Pizza Spins mystery.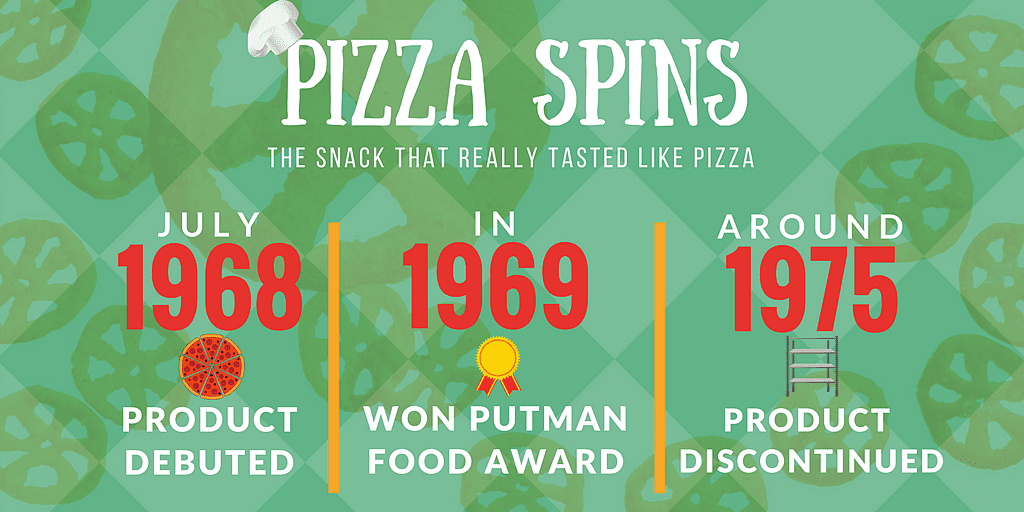 According to a 1968 press release, studies showed that pizza was the taste of the 1960s.
To be in line with this apparent trend, Pizza Spins contained many of the same ingredients found in a real big-boy pizza – parmesan cheese, tomatoes, pizza spices and pepper – to give Pizza Spins an authentic Italian pizza taste.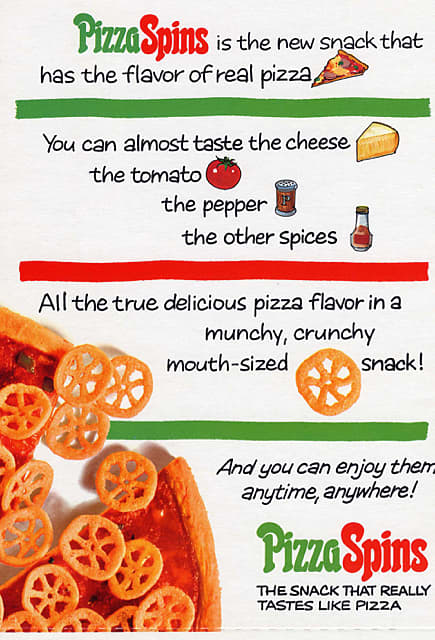 The back of one of the original boxes included the phrase: "All the true delicious pizza flavor in a munchy, crunchy, mouth-sized snack!"
As an ode to the Italian flag, the Pizza Spins box featured green white and red tones in addition to photos of pizza and the spins snacks.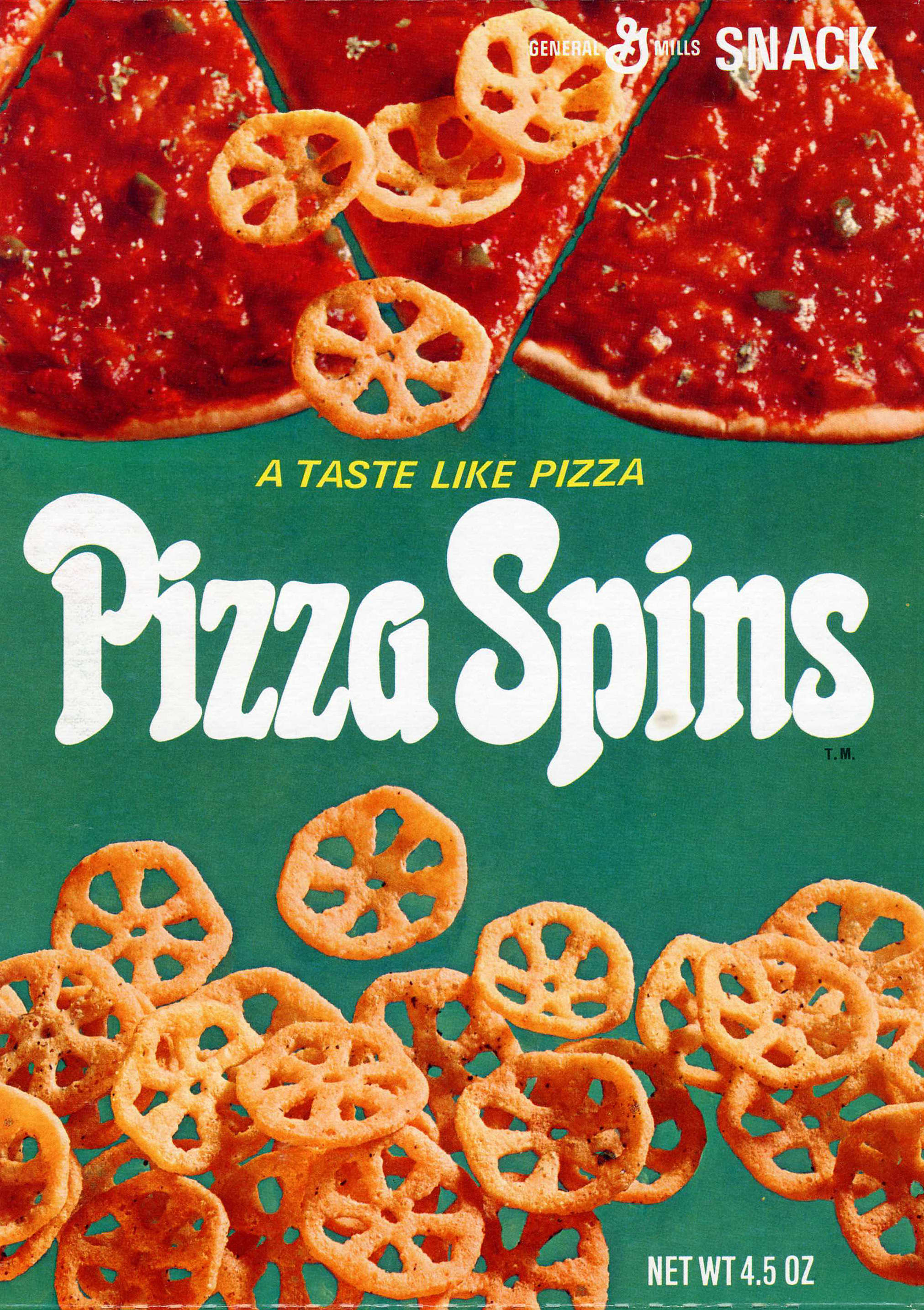 To ensure Pizza Spins stayed crisp and crunchy, each package included a reclosable inner foil lining.
In the 1960s, Pizza Spins weren't the only product in the snack aisle with our "G" on the box. Bugles were actually our first uniquely-shaped snack. Followed by Onyums, Potato Crisps, Whistles and Daisy*s.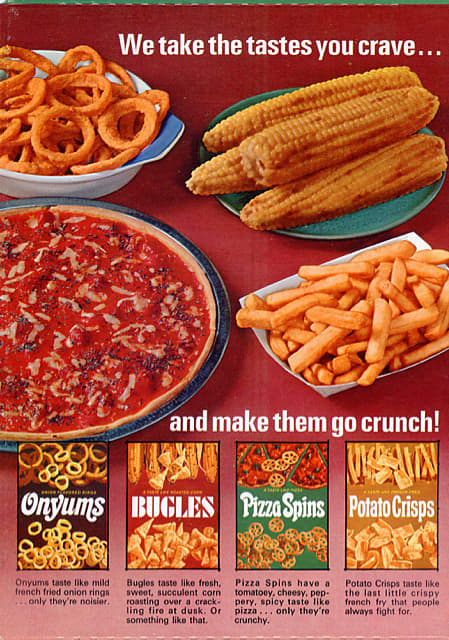 Today, only Bugles remain from that group. And though they're available in various flavors, pizza is not one of them.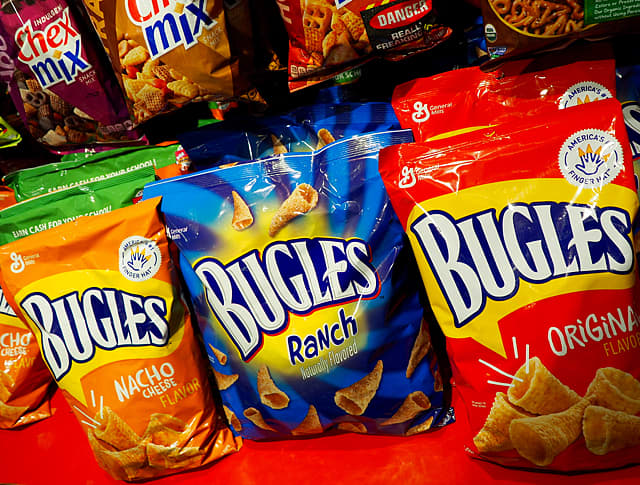 While Pizza Spins are long gone, their devoted fans have shown us that they're certainly not forgotten.